News — Aloe Vera
Posted by TTN Palawan on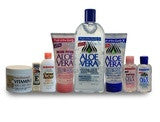 As a moisturizer! Add a drop of oil to use it as a moisturizing cream! Glossy makeup! Mix it with your makeup base to moisturize your skin. Smooth body care! Massage your body with this product! You may add a drop of oil to enjoy long lasting effect. Hair essence! Apply it on your damaged hair to aid hair styling while keeping your hair moisturized! Calm your eyes! Apply this gel on the cotton pad and put it on your stressed eyes. After shaving cream. Relieves and calms irritated skin after shaving. Protect your nails! Use it as your nail...
Posted by TTN Palawan on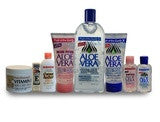 In ancient times, aloe vera and its extracts were used for medicinal purposes. Today, researchers are discovering more advantages of this versatile plant. Detoxify the body Hydrates the skin Lowers high cholesterol Supports the immune system Stabilizes blood sugar Soothes arthritis pain Protects the body from stress Prevents kidney stones Cooling and repairing sunburn skin Reduces high blood pressure Strengthens gums and promotes strong and healthy teeth Heals the intestines and lubricates the digestive tract Prevents and treats Candida infections Boosts cardiovascular performance and physical endurance Helpful in curing blisters, insect bites, and any allergic reactions, eczema, burns, inflammations, wounds,...
Posted by TTN Palawan on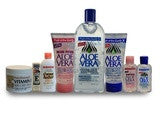 Apply aloe vera gel prior to makeup application to prevent skin dryness. Cut up about 1 to 1/2 inch of leaf from your aloe plant and rub directly on skin or scrape the gel and apply to affected areas use at least once a week. Clean and dry the affected skin. Apply the gel directly from an aloe plant or use a commercial aloe gel daily application is recommended or as needed for relief.